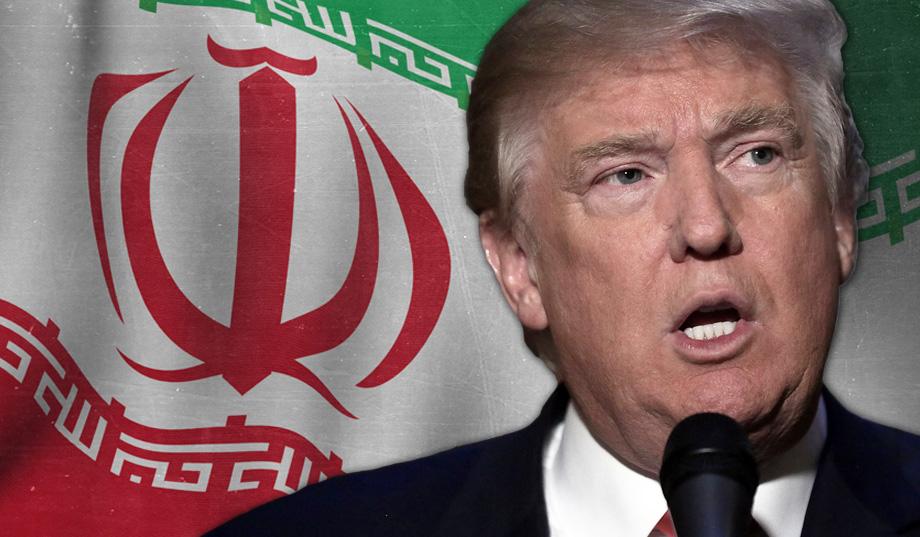 Anyone fortunate enough to have been living under a rock for the past 16 months, would have been astounded by Trump's Indiana speech/address/rally? Whatever it was.
For the rest of us however, this has become what is called 'business as usual'. What I assume was meant to be a celebration for Mike Braun's victory in the Indiana Senate race, very quickly ended up being hi-jacked by the Jaffa Cake in Chief. It wasn't a complete cringe fest however, he did allow Mike 'interrupt' his speech, for a second. Right before he snubbed him. Twice.
Whether this was intentional or not, it was pretty funny. God forbid anyone rains on Trump's parade. His hour long streams of consciousness were as usual, quite enlightening. However, seeing the fine people of Indiana whooping and cheering for further militarisation of their police force was truly a sight worth seeing. Who knew turkeys had such fondness for Christmas after all.
Aside from Trump's usual American flag waving – like boasting about being the only nation to have won two World Wars (as if they they picked up two gold medals at the Olympics); there were some very concerning and not so humorous statements made. Least of which was Trump's concern for the construction costs of a new embassy in Jerusalem. No mention of the legality or potential human costs involved in such a reckless and brazen move.
Iran is top of the agenda. This isn't news, per se. Neither is the intention of pulling out of the internationally agreed JCPOA agreement with Iran. After all this was a regular gripe of his during the election campaign. But the context surrounding this decision is where it gets interesting.
Not even the combined efforts of the three stooges; May, Merkel and Macron could dissuade The Donald from his course of destruction. Macron got led by the hand, Merkel looked thoroughly traumatised and May, for fear of crawling inside herself; sent Boris to do so instead. Fair is foul.
Boris, ironically, was obviously meant to be the trump card. The last stand. Instead however, his bubble was burst by way of FOX or Twitter, or some combination of both. So little is Trump's regard for the former European Empires, and so assured of his own; he just lazily swatted them away, like flies to a cow's tail. Foul is fair.
Iran's response was ridiculous and certainly doesn't help matters, burning an American flag in parliament, on the heels of dropping the dollar was a little tactless. Although they did seem to be enjoying themselves and you can hardly blame them, they held up their end of the bargain. Not for long though, as the Iranian foreign minister has just tasked Iran's Atomic Energy Organisation with "pursuing industrial-scale enrichment". Hover through the fog and filthy air.
Iran of course, according to Trump and friends, is the "leading state-sponser of terrorism". No mention of Saudi Arabia and their satellite Gulf states, Israel or Turkey. No mention of France, Britain or the USA. The Middle East and 'terrorism' isn't some thousand piece jigsaw of a white brick wall. It is actually quite easy to put together, although perhaps not so easy to look at.
Saudi Arabia and their Wahhabi/Salafist ideology, no matter how many women they LET drive – created the accolade and look after its upkeep. Not to worry though, the UK and US are helping them bomb weddings and funerals in Yemen. Apparently this is down to precision issues, and after all, if you supply someone with the finest military equipment in the world, you had better make sure they know how to use it: properly.
As for Israel – apart from Bibi licking his lips and letting off rockets like it is Hanukkah 67′ all over again; Israel has an estimated, undeclared, 400 warheads: all pointed at Iran. They won't even sign up to the goddamned Non-Proliferation treaty, let alone the Chemical Weapons Convention; so what chance does Iran have?
It is a blatant double standard that absolutely should not be accepted, under any circumstances. Perhaps in this context Trump has a point about the JCPOA, albeit a diametrically opposite one. Maybe it is bad deal, a fudge; after all that seems to be the favoured international flavour. Much like the Paris Climate Accord, the political will to actually get to the roots of such issues and deal with them fairly and effectively seems to be absent. It is high time the UN stops fannying about with its meek-y mouse stance on such issues. Unfortunately it appears rhetoric trumps substance. C'est la vie.
And then there is the kicker, just in case things weren't funky enough already. All of this is happening on the tail end of last weeks triumphant news about potential North Korean (NK) denuclearisation talks, scheduled for 12th June in Singapore. On the back of which, Trump has already been put forward for the Nobel Peace Prize by 18 Republican law-makers.
I'm not sure which I find funnier, the idea that NK will denuclearise considering recent history and what is happening with Iran; or Trump winning a Peace prize. Let's be honest, the bar isn't very high. Obama received his (from as far as I can tell) based on the colour of his skin #GetOut. While Kissinger scooped up his to more effectively drink the blood of his victims with.
Anyway, if anyone deserves a Nobel Peace Prize, surely it will be the two Korean leaders? That is if we ever get there, without Trump stealing their thunder and replacing it with Fire & Fury. Unlikely. I reckon Kim Jong-Un is giving Donny boy a schooling in international politics and brinkmanship. Not the other way around. NK knows full well the US regardless of what personality is seated in the Oval Office, will never meet him half way. They will never compromise and his only defence will be non-negotiable. Kim is going to have some fun on the international stage and will most likely hope to up-end the "dotard" as he does.
Anyone who thinks the 3 American citizens released from NK and brought back to America was "a substantial win for Trump" need their heads examined. Same goes for the fact Kim has decided to come to the table. Kim & Co. know the score and they have smelt blood. No doubt they are feeling the sting of the sanctions, but these guys are no Sunday drivers.
I think Trump in particular, and America in general are going to get stitched. They're long standing favoured method of diplomacy by sanction, smear and subterfuge has its limits, and those limits are reaching breaking point. The steel and aluminum tariffs, the further sanctioning of Russia, the resumption of sanctions on Iran are all leading to huge pressure on European economies, not to mention heightening tensions to a fever pitch. Even just the prospect of them is leading European countries and their allies to reconsider where their interests lie, and how best to protect them going forward.
All that being said, and as dismal a situation as it appears; there is, as far as I am concerned, a silver lining. Trump has exposed America for what it is, by so bullishly scrapping international agreements which were never anything more than paper wadding shoved into the cracks of a sinking ship. It exposes not just American foreign policy, but also its vassal European states as well. Faced by the glaringly obvious and with the shades kicked firmly across the room, perhaps it is time for European countries to finally take the appropriate moral stance they have been so reluctant to do until now. Perhaps substance will finally trump rhetoric.
Either that, or we may all, burn, burn, burn… in a ring of fire.
---
SUPPORT OFFGUARDIAN
For direct-transfer bank details click here.