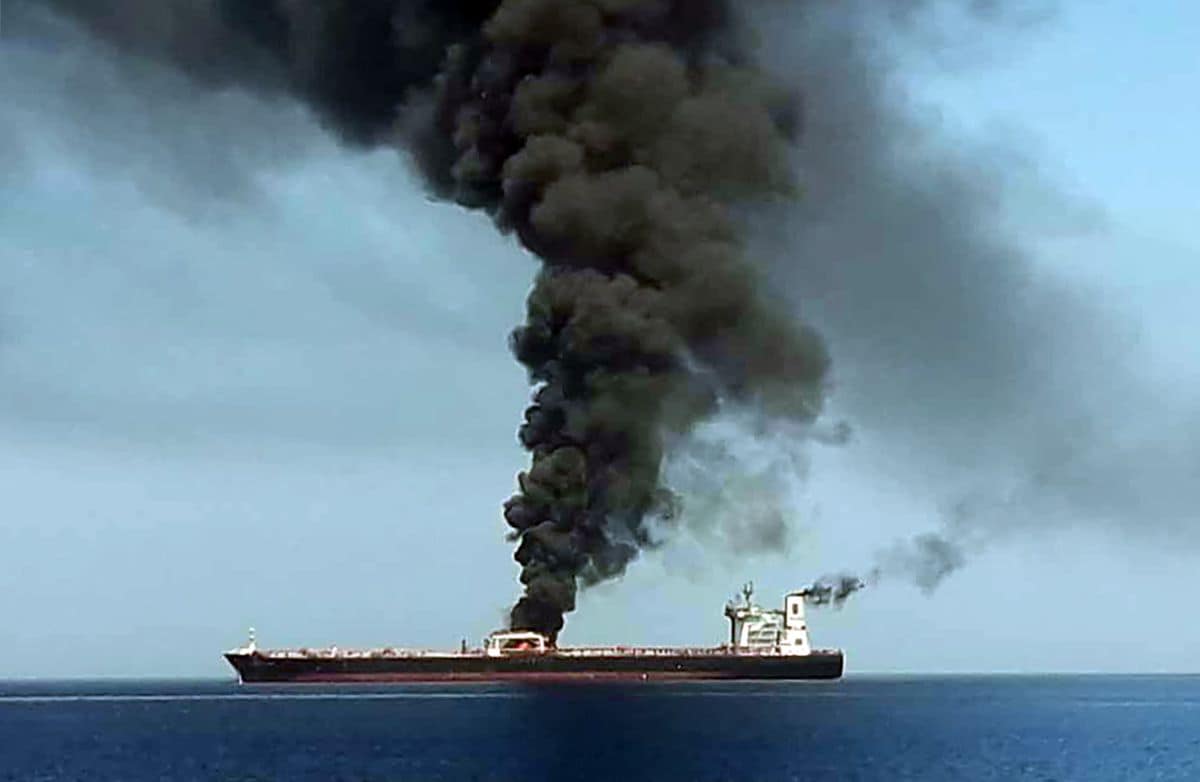 It's being reported that two tankers have been "attacked" in the Gulf of Oman.
As yet, the reported "attack" is purely theoretical, media releases are just photographs of tankers on fire. There's no concrete evidence, so far, that the fires were caused by an "attack".
None of this has stopped the US from attributing blame, of course. A "defence official" told CBS News that Iran is "likely behind the attack".
The attack – if it is an attack – is the second such on oil tankers, in that area, in less than a month.
On May 12th there was an alleged "sabotage attack" on Saudi Arabian oil tankers docked in the United Arab Emirates. The US attributed that "attack" to Iran as well.
Obviously this is pretty suspicious, especially since the US has form when it comes to inventing an "attack" as an excuse to escalate hostility or even start a war. (The Gulf of Tonkin incident being the obvious example, there many others).
Adding to this suspicion is the fact the US Navy's Fifth Fleet was in the area already and was quickly on hand to assist.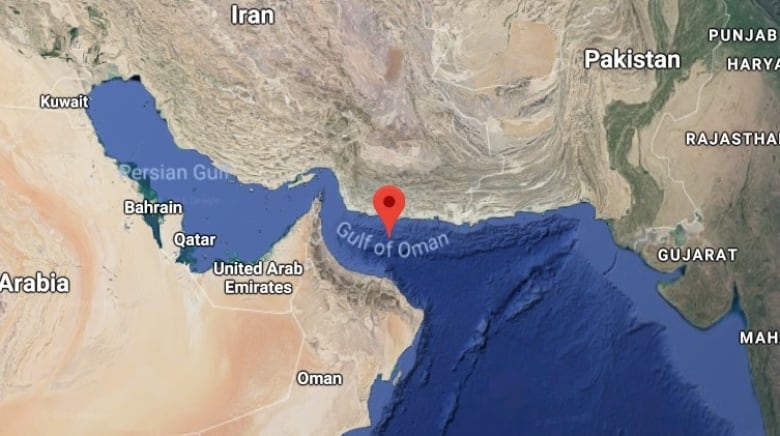 Further, the ships are apparently carrying "Japan-related cargo", according to Japan's Trade Ministry. Which makes the timing even more bizarre, since Japan's Prime Minister Shinzo Abe is in Tehran today, for the first official visit of a Japanese head of state to Iran in over forty years.
These suspicions were shared by the Iranian foreign minister, Javad Zarif:
Reported attacks on Japan-related tankers occurred while PM @AbeShinzo was meeting with Ayatollah @khamenei_ir for extensive and friendly talks.

Suspicious doesn't begin to describe what likely transpired this morning.

Iran's proposed Regional Dialogue Forum is imperative.

— Javad Zarif (@JZarif) 13 June 2019
Honestly, Iran deciding to attack two "Japan-related" tankers while the Japanese head of state is in their country would push the Iranian government straight through "stupid" and out the other side into "suicidally insane".
That said, if it is a "false flag" – by the US or anyone else – it's so blatant as to be borderline useless. Are the Deep State operatives of the US/UK/Israel or whoever, really that stupid?
At this point it is genuinely hard to figure out what's going on.
While we're discussing the whats, hows and whys…the price of oil has surged. So someone has made some money at least.
As always, discuss below.
SUPPORT OFFGUARDIAN
If you enjoy OffG's content, please help us make our monthly fund-raising goal and keep the site alive.
For other ways to donate, including direct-transfer bank details click HERE.