Tony Kevin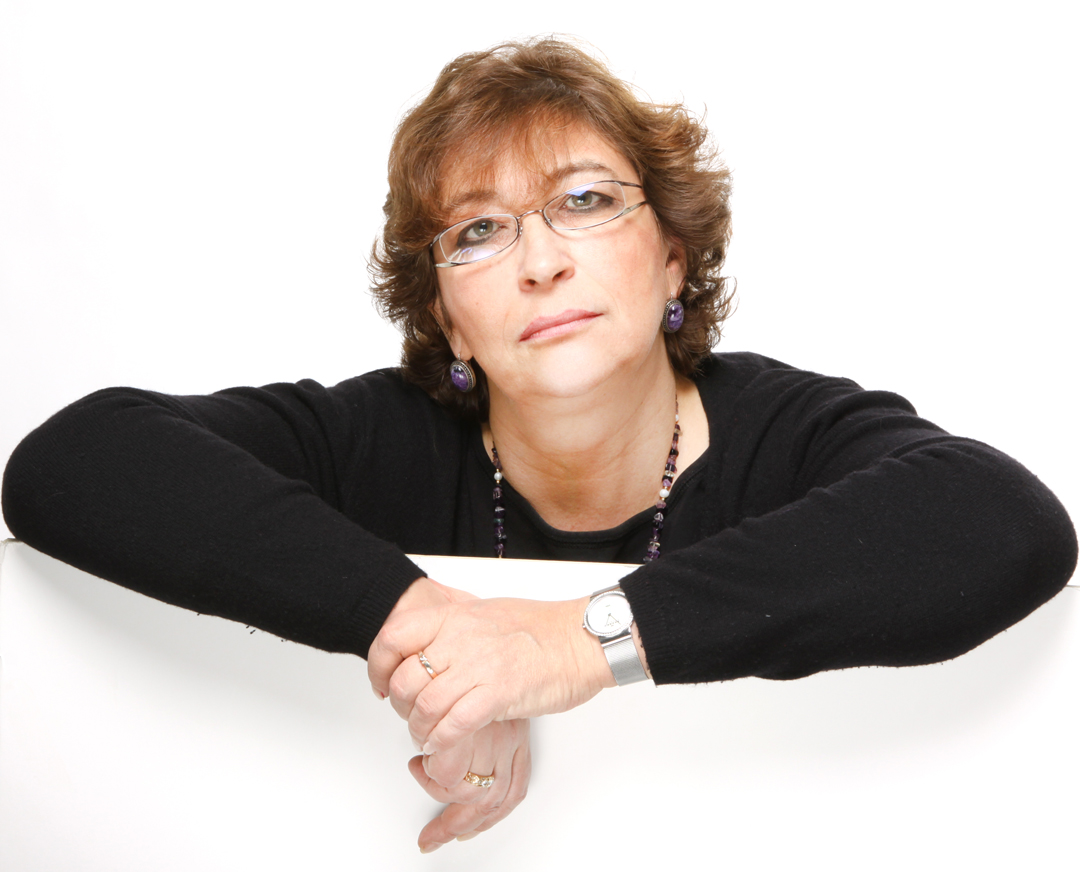 I had the pleasure of hearing Yevgenia Markovna Arbats, Russian independent journalist, political scientist, radio host, and chief editor of the Moscow-based New Times magazine, in public conversation at the Australian National University, Canberra on 5 June. The event was advertised by ANU as a discussion of…
…the interplay between Russia's domestic politics and its disposition to shape events beyond its borders. Forthright journalist and radio host on Russia's only remaining liberal radio station 'Moscow Echo', Yevgenia Albats has risked controversy and criticism throughout her 20+ year media career. Also holding a PhD in political science from Harvard University, she is one of the most qualified people to talk about her homeland to ever arrive on Australia's shores."
The audience was predominantly from Australia's intelligence and related think-tank communities, emeritus and present, with a sprinkling of academics and diplomats.
Feeling rather like Daniel in the lions' den, I was pleasantly surprised by Yevgenia Markovna's talk and responses. I had expected the usual anti-Putin sneers and condescension towards Russia, favoured by Russian emigre and dissident journalists appearing in Western media: people who feed and are fed by Western Russophobia.
Arbats proved to be a more interesting and complex presenter than this. Her main themes as I understood them are worth noting.
She gave a basically optimistic picture of Russia today, long on anecdote, and avoiding many of the usual sweeping negatives. She rejected Western stereotypes of a Russia that oscillates endlessly between phases of authoritarianism and relaxation, and that Russia is now moving back into a more repressive phase.
She noted that all European countries have had cruel and undemocratic histories, to which Russia is no exception. She was optimistic about Russia's present democratic prospects and rejected the stereotype that the Russian people are unsuited to democracy. She emphasised that Russia is not the Soviet Union and there is no prospect of going back to that repressive model. She noted the growth of volunteerism and local democracy in the regions.
She liked living in Russia and had no wish to emigrate, despite problems with censorship of her journalism. She proudly noted the recent public raising of $370,000 in Russia to help 'New Times' pay a crippling fine for failing to register as an agent of foreign influence.
She said Russian political parties were insignificant, it was effectively a one-party state. She blamed selfish and greedy leadership elites for Russia's present problems as she saw them. Though Putin's popularity had now declined from its peak after the Crimea annexation, and people felt poorer now, she did not expect any successful popular revolution from below.
She expected Putin to ensure his own safety in a succession plan, as Gorbachev and Yeltsin had done. Political change was likely to come, if it came at all, from power struggles within the governing elite. She hoped that change would be peaceful when it came.
She rejected the stereotype of inevitable conflict between Russia and China. She noted that it is hard for Russian elites to accept that Russia's economic strength has been overtaken by China's. She did not see evidence that China has any designs on Russian territory or resources. She noted the difficulties facing Chinese investment in Russia: high-interest rates in both countries, and lack of local labour forces in Russia. She thought that Russia's natural resources assets would become less significant as the world moves away from reliance on oil and gas.
She did not say much about renascent Russian military power, beyond that it was starving the civilian economy of much-needed high technology, the same mistake the Soviets had made.
Other things Yevgenia Markovna did not speak on, but on which one would have liked to hear her views: problems in Russian-US relations and in maintenance of international peace under the aggressive and erratic Trump leadership; new more fluid possibilities for international cooperation as global structures based on US hegemonic power wane in importance and new structures like BRI and EAEC move into the vacuum; the impact on Russian domestic politics of American information warfare and efforts to foster regime change, through disruptive political actors like Browder and Navalny, especially since the events in Ukraine post-2013.
I was graciously offered the first audience question. I commended Yevgenia Markovna on her surprisingly positive and optimistic picture, rather different from the usual negativity and disdain from Western and Western-sponsored information warriors.
I referenced my background as a former diplomat in Brezhhnev's Russia and my three recent private visits there, my love of and respect for Russia, including for its leadership elites. To her reply that perhaps I needed to spend more time in Russia to get to know it better, I said that I would love to be able to afford a flat in Yalta or Sochi.
I noted that her own opportunities as a writer, broadcaster and editor in Russia as she had described them today suggest to me that Russia's present political situation and trends might be better than she assessed them. I did not have time to say that, on my experience, it is hard for Australian writers to find ways to express in print or online contrarian views on the need for greater Western respect for and dialogue with Russia.
As Russia moves towards greater democracy, Australia is sadly moving in the opposite direction: as seen in today's disturbing news of police raids on Australian journalists' homes and the ABC. I suggested that our two countries' present levels of freedom of public expression might perhaps not be very different.
Tony Kevin is a former Australian senior diplomat, independent writer and author of Return to Moscow, University of Western Australia Publishing, March 2017.
SUPPORT OFFGUARDIAN
If you enjoy OffG's content, please help us make our monthly fund-raising goal and keep the site alive.
For other ways to donate, including direct-transfer bank details click HERE.