Today BBC World at One featured responses to the Chief Rabbi's extraordinary attack.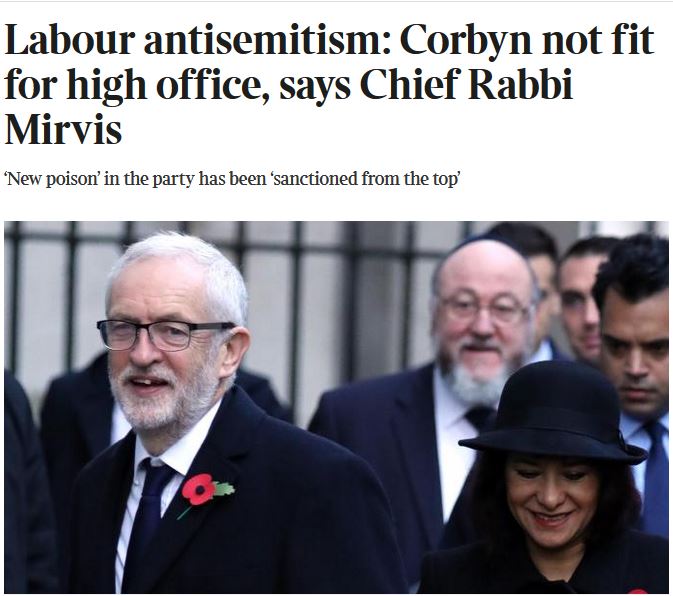 Zero evidence offered.
Silence on the relative extent of antisemitic views within the two main parties, and vis a vis the UK at large.
Failure to define antisemitism – indeed, the sole example offered today was of a Labour member who'd accused Israel of orchestrating the "antisemite" attacks.
Many not unreasonably agree, including Jewish supporters of Corbyn, none of whom were heard on World at One today. And including me. I wasn't invited either.
But back to Chief Rabbi Mirvis, who responded to the election as Tory leader of a known racist and homophobe – and of course a proven liar – with this tweet:
---
SUPPORT OFFGUARDIAN
If you enjoy OffG's content, please help us make our monthly fund-raising goal and keep the site alive.
For other ways to donate, including direct-transfer bank details click HERE.