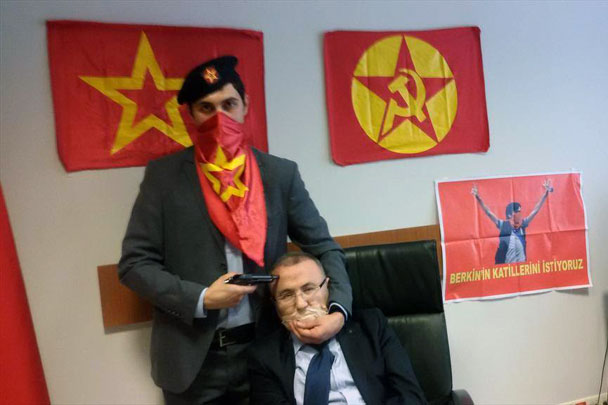 ISTANBUL, TURKEY, RT.COM. Turkish security forces cut short a standoff with a far-left group that captured prosecutor Mehmet Selim Kiraz, when they launched a storm on an Istanbul court. Local media reported that all hostage takers are dead, and the court official wounded.
Kiraz was taken hostage by the Revolutionary People's Liberation Party-Front on Tuesday afternoon. The official gained public notoriety leading the case of Berkin Elvan, a 15-year-old protester who suffered injuries during the anti-government demonstrations of 2013.
Elvan, who fell into a coma and died nine months later in March 2014, has become a symbolic figure for the street opposition movement in the country.
SUPPORT OFFGUARDIAN
If you enjoy OffG's content, please help us make our monthly fund-raising goal and keep the site alive.
For other ways to donate, including direct-transfer bank details click HERE.